Diane and Lee are a Wife and Husband team based in Whitchurch Shropshire, close to the borders of Cheshire and Wales. Both Lee and Diane share a passion for photography and love to create fantastic memories through photography for those special occasions. Lee and Di have their own studio In the centre of Whitchurch at Watergate Arcade and access to a number of locations in the beautiful countryside of the surrounding area which can also be incorporated into any shoot should you desire that more outdoor feel to your photos. The studio can cater for a wide range of photography, from family portraits to maybe that more intimate boudoir shoot. Using the Studio and the country surroundings, Diane and Lee can design the perfect series of photos that will exceed your expectations. As well as the Studio, Lee and Diane are more than happy to travel and shoot on location, for Weddings, Events and personal sessions.
Diane

Diane is an accomplished photographer with a very creative eye that always manages to capture the moment perfectly. From that first kiss, group shot or even the kids dancing, you can be sure that Diane will catch those magical moments for you to enjoy for evermore. Diane has that friendly nature that will instantly put you at ease, making you feel confident that your photos are going to turn out amazing. Diane's artistic eye and attention to detail will ensure that your photos are exactly what you want. Diane is experienced within the studio and on location giving you the flexibility to maximize the most from your shoot.
Lee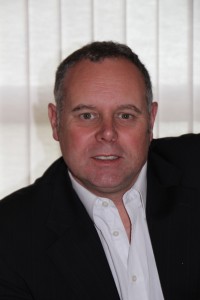 Lee is a conscientious and skilled photographer who is constantly learning and striving to improve those skills to create the best finish for the client. He has a great sense of humour and always creates a relaxed atmosphere to ensure the maximum potential of any photograph, be it a model within the studio or a family portrait.
As a Team, Diane and Lee are able to work effectively creating the best environment for any kind of photo shoot, creating a fun, friendly and relaxed atmosphere for all involved yet keeping that professional touch to ensure the best results.
DLB Photography offers a professional, affordable and flexible photography service both in the studio and on location to create the perfect photographs for each shoot. If you cannot see what you had in mind, please contact us to discuss your ideas, nothing is beyond the imagination with DLB.
Both Diane and Lee are members of the Societies of Photographers  'Society of Wedding and Portrait Photographers' (SWPP)